The one-stop resource hub that helps 50-plus Chinese/AAPI Americans navigate the way to aging happily and successfully.
 A Message from CEO Amanda Lee
May 7, 2020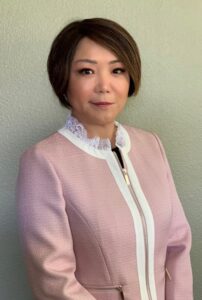 Hi, I am Amanda Lee, CEO of Happy50Plus.  Happy50Plus is a social enterprise, community-based organization that provides one-stop resources and information for the Chinese Americans in SoCal who are age 50 and older.
Many of our members speak limited English or are monolingual Chinese-speaking elders.  Some live with their families and others live by themselves. 
You can imagine that life has been difficult during this safe-at-home and social distancing period.  Needless to say, some of these older members are feeling socially isolated and are fearful of the unknown.
To help our members to promote their physical and mental health during this pandemic crisis, Happy50Plus encourages them to share their cooking recipes, writing, gardening and other talents on social media. 
Here are some examples of how our members are responding to our outreach:  Nina, who likes to cook for her family.  Another member Michelle, who likes to do handmade fabrics & accessories.  Michelle also made some masks to donate to people in need. 
We also have members who have shared how their gardening skills.  And Chien-Zee Lan(君子兰) likes to go out to bike by herself.  These are all vibrant 50-year- and-older members but you can never tell!
A key service that Happy50Plus provided in these recent weeks is translate into Chinese important information about Covid-19 and other official announcements disseminated by Governor Newsom, LA Mayor Garcetti, LA County Supervisors and others so that our members receive critical information on a timely manner.  For example, Happy50Plus had debunked many myths and rumors regarding the Covid stimulus checks.  We also communicated the importance of Project Roomkey—how helping our most vulnerable population in the Los Angeles County and San Gabriel Valley is so important.
Today, we announced the different phases for reopening businesses.  We also have been passing out information regarding food banks, free masks and other important resources.
I am very happy to report that Happy50Plus has been able to fill a critical need during the past weeks:  delivering information in-language and in real time. Through our membership organization's efforts, Chinese elderly in our community are staying informed, have greater peace, and are socially engaged while maintaining physical distancing.
We plan to keep performing this critical role-a communication bridge between mainstream America and the Chinese Americans-in the post-Covid era.  We look forward to working with government agencies, academia, nonprofit organizations and businesses. Together, we can make the 50+ Chinese American communities even more healthy and vibrant!
About Happy 50 Plus
---
Happy50Plus, an organization that serves the 50+ Chinese/AAPI Americans, envisions that the mature AAPI communities shall be supported, encouraged, and inspired to be healthy, prosperous, engaged, and most importantly be happy! It is our goal to provide older Chinese/AAPI Americans in Southern California (our initial serving area) a one-stop information and resource hub. This hub has the most timely and accurate resources and information from the government sector, nonprofit organizations, community groups, academia, and businesses. The majority of programs and materials we provide are in-language and culturally relevant.
The mission of Happy 50 Plus is to be a one-stop information and resource hub to help 50+ Chinese Americans/AAPIs and caregivers navigate the way to aging successfully.
Happy 50 Plus serves an essential role as a one-stop resource and information hub for both the seniors and their caregivers.
Asian Americans are vastly unaware of the senior-friendly resources available and how to access those resources
Many Asian Americans are monolingual and may be socially isolated
Based in Southern California, as the one and only Key Opinion Leader that works specifically with the Chinese/AAPI older adults, we aim to reach Asian American populations in other areas of California and other states to close the gap of language, income, and geography.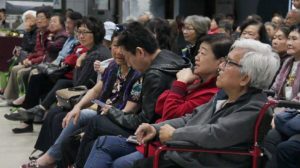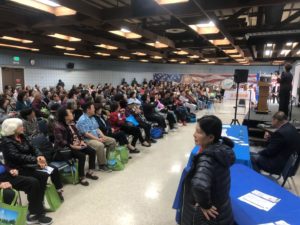 Address
3477 Fletcher Avenue
El Monte, CA 91731